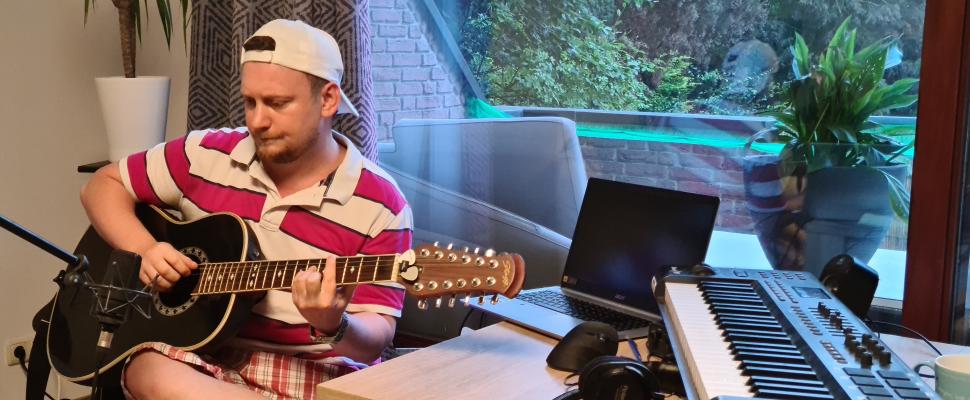 Hi, welcome to my Homepage.
I´m VBeatner.
From my childerhood I've learned several music instruments, step by step - accordion, guitar - rhythm, solo or bass; piano - self-educated or sometimes with a help of my father... And years later - internet tutorials. Watched so many of them... 
In the meanwhile, I learned playing drums, solo and bass guitars being in a school band. 
In the end of the 90's, I have tried my first PC music program and the first microphone, recording and sampling my very first tracks. This was the beginning of my producer's live for which I gladly dedicated a big amount of time. 
In the beginning of the 2000-s I've learned some other musicians, then we became good friends and started some common projects. So, once we have found a room for our first music studio, spending all our time and money for its renovation all music equipment. This was before and during my study as a mechanical engineer. Besides I was co-working in establishing a music studio as a project in a youth center and worked as a music producer in it for about eight years. 
In 2008 I´ve started my own recording studio B-M-Records. 
Ten years later I have founded my own website vbeatner.com where I upload my new and already existing compositions. 
In a nutshell:
•    Musician from 05/24/1981 (still learning)
•    Music instruments: accordion, button accordion, keys, solo-, rhythm-, bass-guitar, drums
•    Languages: German, English, Russian, Polish, a little Spanish, French and others...
•    DAW: Reason (Propellerhead), Cubase (Steinberg), Pro Tools (Digidesign / AVID)

All beats/ songs / instrumentals are self-composed, self-recorded, mixed, mastered etc.